The food & packaging industry has been enriched with our innovative packaging. The BRAND-BAND-BAG® is a luxuriously designed paper bag with a traditional look and feel, ideal for adding brand recognition for companies who are active in the food industry.
Unique to the concept is the integrated banderole with the ability to apply embossing or foil printing with customised designs. The BRAND-BAND-BAG ® is a co-creation of Now | New | Next and Multipapier Sans Fin BV.
BRAND-BAND-BAG®: A bag with identity
The BRAND-BAND-BAG® is a padded paper bag with a stylish frosted paper appearance. This places the packaging perfectly on current trend in which a natural and traditional appearance is highly sought after. The bag comes in various sizes and can be used for packing bread or chocolate, for example. The innovative feature of this packaging is the integrated banderole where custom embossing or foil printing can be applied to a company's logo. The BRAND-BAND-BAG® is 100% food approved and therefore suitable for direct contact with food.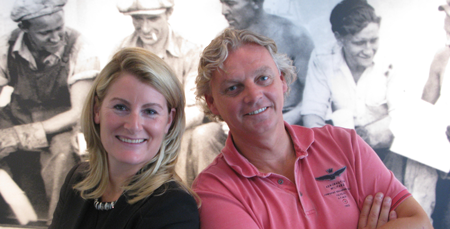 Strategic co-creation
The BRAND-BAND-BAG® was conceived by Ariane van Mancius, owner of food & packaging concept developer Now | New | Next. Van Mancius joined forces with Multipapier Sans Fin BV in the production of the bags. Van Mancius: "Developing this product is a good example of a new way of working together; a strategic co-creation in which we both could use our specific expertise to perfection. The result? A beautiful and unique packaging, which we are extremely proud of."